Posts for: February, 2019
By Cory Stacpoole, DDS
February 19, 2019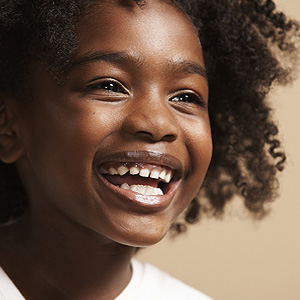 Despite everyone's best efforts, one of your child's primary ("baby") teeth has become decayed to the point it might be lost prematurely. Saving it would require extensive treatment like capping it with a crown or performing a pulpotomy, similar to a root canal treatment.
You may be thinking: since it's going to come out eventually, why go to the expense of trying to preserve it longer? Actually, there are good reasons to save a baby tooth depending on your child's age — for now and for the future. Here are 4 of them.
They're important for nutrition. Baby teeth are quite similar to permanent teeth — not only do they look like them, they perform like them too, enabling a growing child to chew and digest food needed to boost their development. Even the loss of one tooth for an extended period makes effective chewing harder.
They're important for speech development. With their first words, children develop speech patterns rather quickly. Their baby teeth play an important role in this: just like permanent teeth, they provide the tongue with points of contact for making a variety of sounds. A missing tooth for a prolonged period could interfere with making certain sounds and could have a stunting effect on their speech development.
They're important for permanent teeth eruption. Baby teeth also serve as placeholders for their successors, the permanent teeth that are in development just under the gums. A baby tooth normally remains until the permanent tooth is ready to erupt within the path set by the primary. If they're lost prematurely, the permanent tooth may not erupt as it should; and adjacent permanent teeth can drift toward the empty space and out of alignment.
They're part of their smile. Baby teeth help children fit in socially with adults and other children — they help them look normal. A missing tooth stands out when they smile — and not in a good way. This could impact the way they interact socially with others, extending even into adulthood.
If you would like more information on dental care for your child, please contact us or schedule an appointment for a consultation. You can also learn more about this topic by reading the Dear Doctor magazine article "Importance of Baby Teeth."
By Cory Stacpoole, DDS
February 09, 2019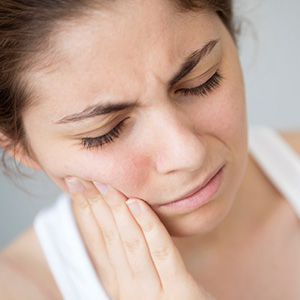 If you have chronic jaw pain, you know how difficult eating, speaking or even smiling can be. Many sufferers will do anything to gain relief, even surgery. But before you go down that road, consider the traditional conservative approach to temporomandibular disorders (TMD) management first—it could provide the most relief with the least risk of side effects.
The temporomandibular joints connect the lower jaw to the skull on either side of the head. These ball and socket joints also contain a cushioning disk to facilitate movement. This disk is believed to be the primary focus for jaw pain problems known collectively as TMD.
Doctors now believe injury, stress, metabolic issues, jaw anatomy defects or similar factors trigger the chain reaction of muscle spasms, pain and soreness that can erupt during a TMD episode. A TMD patient may experience pain within the jaw muscles or joints themselves, clicking sensations, or an inability to open the jaw to its full range.
TMD therapy has traditionally followed an orthopedic path—treating jaw joints like any other joint. In recent years, though, a more aggressive treatment model has emerged that promotes more invasive techniques like orthodontics, dental work or jaw surgery to relieve discomfort. But the track record for this model, especially concerning jaw surgery, remains hazy at best and offers no guarantee of relief. These techniques are also irreversible and have even made symptoms worse in some patients.
It's usually prudent, then, to try conservative treatments first. This can include pain and muscle relaxant medication, jaw exercises, stretching and massage, and dietary changes to reduce chewing force. Patients with teeth grinding habits may also benefit from a bite guard worn at night to reduce the biting force during sleep and help the joints relax.
By finding the right mix of treatments, you may be able to find significant relief from TMD symptoms with the conservative approach. If not, you might then discuss more invasive options with your dentist. But even if your dentist recommends such a procedure, you would be wise to seek a second opinion.
TMD can definitely interfere with your quality of life and peace of mind. But there are ways to reduce its effects and make for a happier life.
If you would like more information on managing chronic jaw pain, please contact us or schedule an appointment for a consultation. You can also learn more about this topic by reading the Dear Doctor magazine article "Seeking Relief from TMD."